Co.As.It's Annual International Women's Day celebration will be taking place on Saturday 4 March.
The Morning Tea event will be held at the Victoria Park Golf Complex from 10.30am –2.30pm. The event is a great way to celebrate and recognise women in our community along with their many achievements, both personal and professional. Co.As.It. is very excited to present this year's hosts, Damien Anthony Rossi from Ch7's The Great South East and The Voice Australia's Naomi Price. Be sure to expect lots of fashion, prizes and a lovely 'girls day out'.
Seats are limited, to book your table contact Co.As.It. on 3262 5755.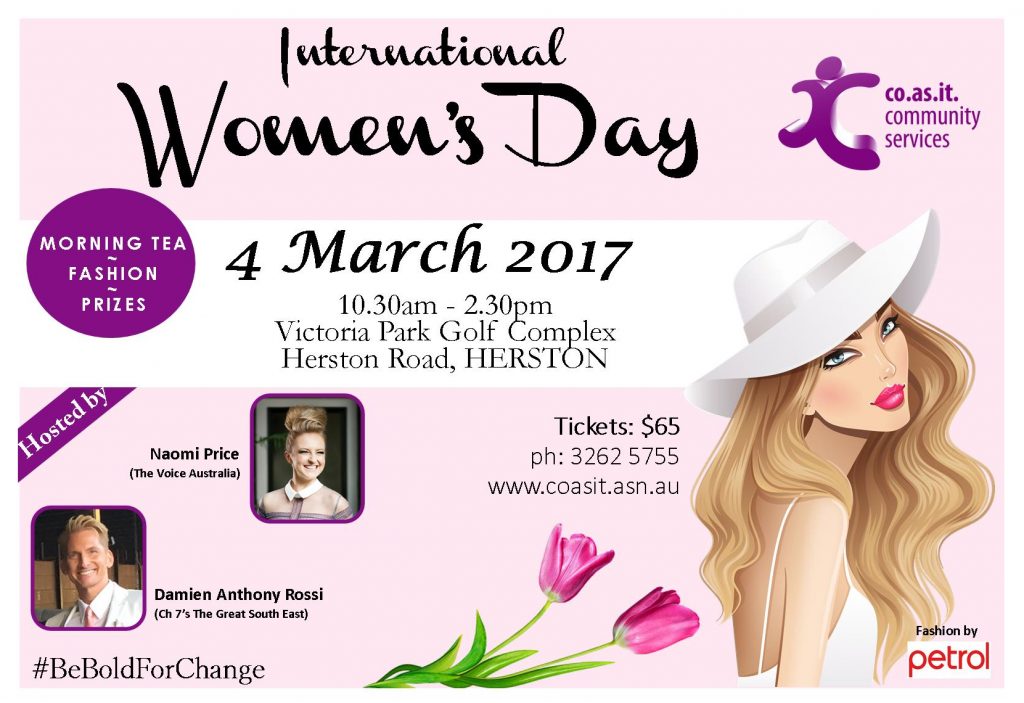 The Details
Event: International Women's Day Morning Tea
Time and Date: Saturday 4 March 2017, 10.30am – 2.30pm
Where: Victoria Park Golf Complex, Herston Road, HERSTON
Tickets: $65