How You Can Make a Difference
Co.As.It. relies on the generosity of people like you who help us provide services to the most vulnerable members in our community. From families experiencing financial hardship to elderly people living at home at risk of isolation, our community needs your help. All donations to Co.As.It. are tax deductable.
Leave a Gift in Your Will
Did we make a difference to your life? Have you seen us making a difference to someone else's life and wish to see our valuable community work continue?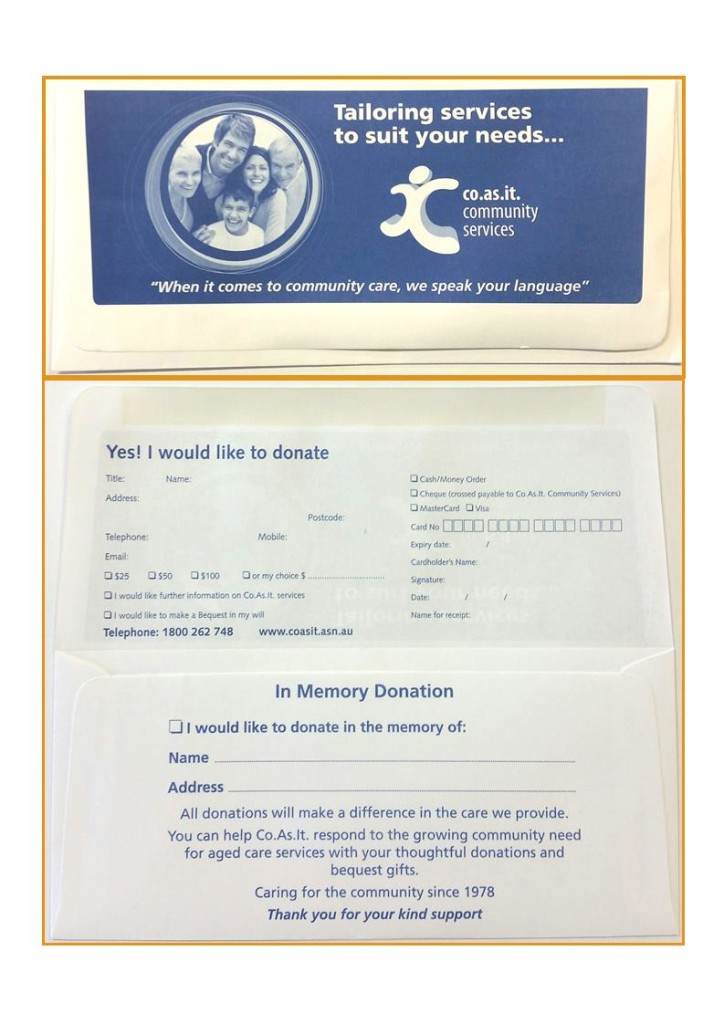 Leaving a gift in your will is a lasting legacy that will help us continue to help others.
After providing for your loved ones, please consider a bequest that will help us continue our important work in the community.
We have special envelopes that can be distributed at the funeral services of your loved ones which allow friends and family members to make a small donation to our organisation so that many more members in the community can experience our exceptional care services.

Contact our office for further information.