Co.As.It. Community Services reached a 40 year milestone in 2018, providing aged care and community services in Queensland since 1978.  Celebrating this anniversary, a Christmas themed luncheon was shared with over 400 clients at the Kedron-Wavell Services Club in Chermside. The event was held on Saturday 1st December in the Blue Room and the free event was a huge success.
Dina Ranieri, Co.As.It. CEO says: "I am honoured to witness this amazing milestone and be a testament to the positive impact our organisation has made on the South East Queensland community."
The lunch was attended by clients, staff and committee members who were treated to a three course luncheon, live music by Walter's Band and a documentary video on the history of Co.As.It. that included an interview with the founder, Fiorenza Jones. The event featured a lucky table prize of the delicious Italian Christmas cake "panettone" for one guest from each table.
One of Co.As.It. Clients John Lind wrote of the event:
"We were amazed by your love and care shown to us yesterday. Obviously Saturday was but a sample of all that has happened over the last 40 years and certainly shown to us in the last few months for Joe, and the last 13-14 months for myself. Your staff have always been kind considerate, willing to help and thorough in all their help towards us."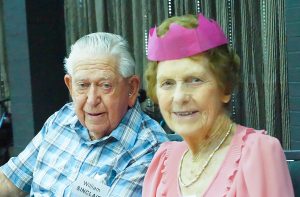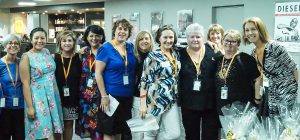 Co.As.It. has a proud reputation of catering to the needs of the aged, disabled, carers and families in crisis and is integral to the maintenance and learning of the Italian language and culture in Queensland.  It is particularly focussed on assisting people from culturally and linguistically diverse communities. For more information about Co.As.It's services please call their office on (07 3262 5755).